UPDATE: One dead in Patterson Road accident, two injured
CONTENT WARNING: Graphic Images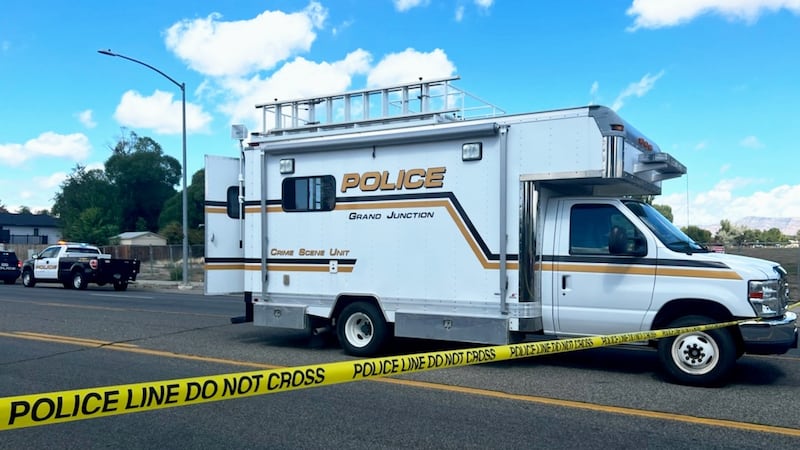 Published: Sep. 15, 2022 at 11:36 AM MDT
|
Updated: Sep. 15, 2022 at 4:01 PM MDT
UPDATE: 4:00 p.m. Sept. 15 | GRAND JUNCTION, Colo. (KKCO) - The Grand Junction Police Department has confirmed that one person has died following a crash between an SUV and a motorcycle on Patterson Road Thursday morning.
Authorities report that the motorcyclist was pronounced dead on the scene. Eyewitnesses reported attempts at resuscitation, but emergency personnel were unable to revive the motorcyclist. The two drivers of the SUV were taken to a local hospital for non-life-threatening injuries.
The GJPD say that it is still conducting an investigation into the crash, but reports that early finding indicate that the driver of the SUV was pulling out onto Patterson Road from Placer Street when they were struck by the motorcyclist, who was traveling eastbound.
___
This is an update to a previously published article, which continues below.
GRAND JUNCTION, Colo. (KKCO) - Following an accident at the crossroads of Patterson Road and Placer Street, the Grand Junction Police Department announced that it has closed both eastbound and westbound lanes. All traffic is currently being diverted through 29 1/2 road.
Eyewitnesses report a likely fatality, though authorities have not confirmed this.
There is not a current estimate for when the road will be reopened.
___
This story is still developing, more information will be released as it becomes available.
Copyright 2022 KKCO. All rights reserved.