The prosecution rests their case Brian Cohee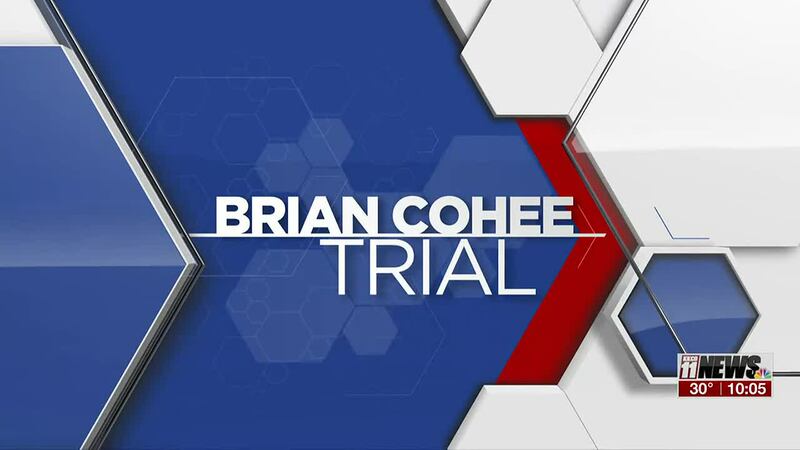 Published: Jan. 27, 2023 at 5:42 PM MST
GRAND JUNCTION, Colo. (KKCO) - It was a difficult day in court today as we follow the murder trial of 69-year-old warren barns. Brian Cohee, age 21, decapitated and dismembered Barnes back in February 2021. Right before defense attorneys took over... prosecutors called one last witness.
The severity of Barnes' injuries has overall been unknown, until today. Dr. Daniel Lingamfelter was called to the stand. He is the forensic pathologist who conducted an autopsy on the remains of Barnes... He told the jury today three of the 30 to 40 stab wounds happened while Barnes was alive.
Cohee claims he is not guilty because he was insane at the time the crime was committed, but Google Chrome search records unearthed from Cohee's phone may sway the jury to believe Cohee knew what he was doing..
Investigator with the district attorney's office, Rob Heil was called to the stand to discuss Cohee's search history.
On February 4th, just weeks before the murder... Cohee searched
How do people react when held at knifepoint?

He also searched
How deadly is a neck stab wound

On February 5th Cohee again searched for more information... He asked:
Are homeless people safe to be with?

From that search, phone data showed Cohee visited an article titled:
Why do homeless people congregate together?

It was also recorded that Cohee visited an article about a separate homeless man that had been killed...
At 12:20 am February 28th just several hours after committing the murder Cohee searched the web...
How to wipe data from an android phone


Marriot hotels or resorts.
The prosecution argues that the data Cohee likely wanted to remove from his phone were the pictures he had taken of Barnes directly after the murder occurred.
Cohee also appeared to receive a birthday card. Defense attorneys were seen requesting court officers to give a card labeled 'happy 21st' decorated in glitter to Cohee. His birthday was January 10th.
Copyright 2023 KKCO. All rights reserved.