CDOT launches video contest for high school students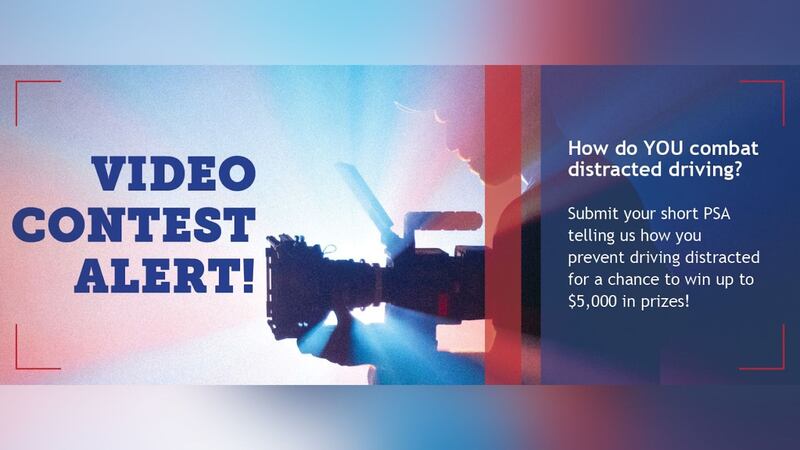 Published: Feb. 27, 2023 at 2:01 PM MST
STATEWIDE, Colo. (KKCO) - The Colorado Department of Transportation (CDOT) has announced a new statewide contest for high school students.
The contest allows students to showcase their creative and artistic sides by making a public service announcement (PSA) to raise awareness about distracted driving. Students have the opportunity to win money and be featured in CDOT's awareness campaign.
This effort is part of a grant CDOT received from the Governors Highway Safety Association (GHSA) and General Motors to decrease distracted driving related fatalities and injuries.
"Really, whatever you think as a student is the best way to reach your peers, whether it be through animation, or live action, art, music, really anything goes," says Sam Cole, traffic safety manager for CDOT. "We just want you to be able to connect with your peers about the dangers of driving distracted, to be able to prevent these crashes."
The contest is open to all high school students across Colorado.
Submissions will be accepted now through April 10, 2023 via CDOT's Distracted Driving website.
All videos should be between 30-90 seconds in length and should reflect what student think will help convince Coloradans to drive without distractions.
CDOT reported 103 deadly crashes involving drivers that are age 20 or below in 2022. As opposed to 75 fatal crashes in the same age group during 2019.
"In the last few years, we've seen a 37% increase in the number of young drivers involved in fatal crashes," Said Cole.
New technologies, phones, food, pets and passengers all provide increasing distractions to drivers.
The goal of the campaign is to encourage younger drivers to put down distractions, focus on the road and be safe while behind the wheel.
"Distracted driving is a dangerous habit that many drivers develop at a young age," said Darrell Lingk, highway safety office director at CDOT. "We hope this contest will spread the message far and wide about the dangers of distracted driving and motivate teens to think twice before reaching for their phones when behind the wheel."
Winners of the contest will be announced by CDOT during Distracted Driving Awareness month in April.
Students will compete for $5,000 in prizes and the winning PSA will be featured as part of CDOT's distracted driving educational campaign.
Copyright 2023 KKCO. All rights reserved.