Some residents say voting ballots not getting delivered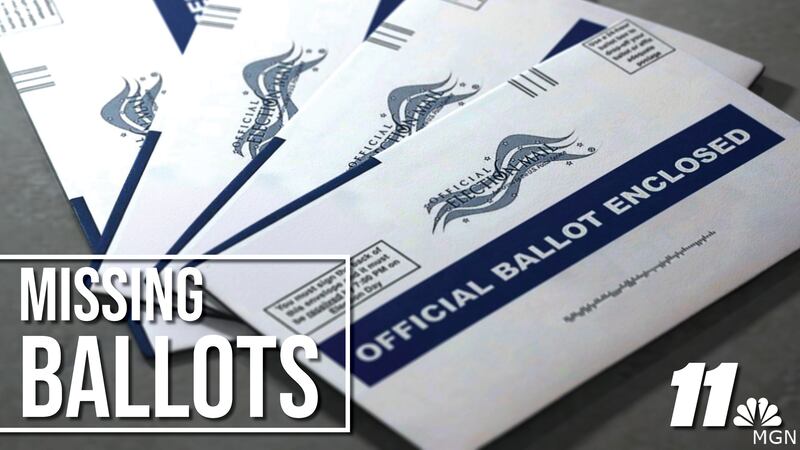 Published: Mar. 31, 2023 at 3:43 PM MDT
GRAND JUNCTION, Colo. (KKCO) - Election day is fast approaching, and some Grand Junction voters are asking themselves why they didn't receive their mail-in ballots.
Voters are scrambling to make sure their vote is counted. "We went downtown in order to secure replacement ballots," said Grand Junction resident Lorne Prescott.
Prescott tells us his mail-in ballot never made it to its destination. "My wife spoke with the individual at the city, and there was a sudden inference with regard to the fact that the post office might have played a role in it, but nothing specific was alluded to," said Lorne Prescott.
"I noticed a couple more people securing replacements with the paperwork and heading into the area to go ahead and secure replacement ballots, and at that point, I became concerned and thought, well, perhaps there's a larger issue here with regard to the delivery of mail the ballots through the mail," said Prescott.
We reached out to the city for answers. A spokesperson told us the issue could be voters not living within city limits. "Well, I live on Hill Avenue in downtown Grand Junction," said Prescott.
This is the first time in over 15 years that the city will hold a municipal election. "Perhaps there were some logistical issues that needed to be resolved or were not apparent to them at the time that this took place," said Prescott. "So this might just be a part of the growth process for our city."
Still, Prescott worries that a number of voters that didn't receive their ballots will not have an opportunity to participate. "Let's face it, we have a very busy society, and individuals who were either very busy or perhaps not quite as passionate might not be aware of the fact that their ballot hadn't come into the mail until it was too late to vote," said Prescott.
Copyright 2023 KKCO. All rights reserved.