Delta County passes language for recreational marijuana on 2024 ballot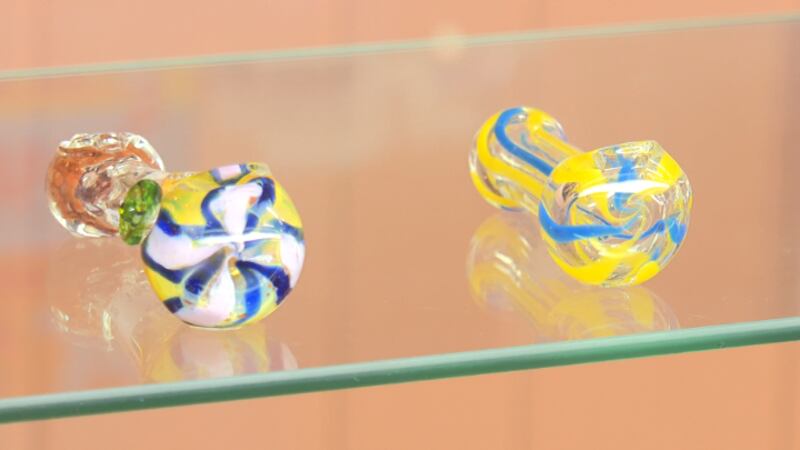 Published: Sep. 27, 2023 at 11:07 PM MDT
GRAND JUNCTION, Colo. (KKCO) - November 2012, Colorado legalized marijuana as a state. Since then, many municipals are legalizing the sale of recreational marijuana and using that money to fund operations throughout their cities. Paonia, De Beque, Palisade, and now Grand Junction have all legalized the sale, however, one city on the Western Slope has yet to get the legislation passed.
In their most recent attempt to legalize the sale of recreational marijuana in 2018, residents in Delta failed to approve that measure. Over the last few years, residents and city council members continued to discuss the topic.
A week ago, Delta City Council voted to draft ballot language regarding the sale of recreational marijuana in the city. This would be on April 2024′s Ballot.
Jeniffer Rodriguez lives in Delta. She owns and operates Pipe Dreams, located in the heart of Main Street in downtown Delta. Her store is a one stop shop for tobacco products and marijuana accessories. In the span of 4 years, she's noticed a trend. Hopeful visitors come to her shop, expecting her to sell recreational marijuana. "All the time they come in here asking if I'm a dispensary and I have to tell them no. I'm not," said Rodriguez.
Rodriguez doesn't want to turn her store into a pot shop but tells us, the amount of people she sends to other towns to purchase cannabis, is a bad business move for the city. "These people are going to go get it anyway, even if they drive to another town," continued Rodriguez.
If we look at other small Colorado towns like Antonito, Rodriguez says you can see the benefits of making rec. marijuana legal. "That town was ready to dry up, the last gas station they had was on the verge of closing," she said. Thanks to the extra hundreds of thousands of dollars Antonito pockets from their marijuana sales tax, the town has re-done roads, gutters, and shops. Putting thousands back into the town. Mostly, from the two pot shops they have in town.
In Delta, 2018′s ballot presented multiple questions regarding the taxing, manufacturing, growing, retail, and medical sale of cannabis. The only legislation passed was medical.
Delta's only cannabis supplier, Green Meadows told us in a statement:
"Green Meadows Dispensary, a local small business has been advocating the medicinal benefits of cannabis and CBD while serving the community for 14 years. The dispensary strongly believes in educating people on the benefits of marijuana, and they wish to continue doing so by advocating for the legalization of recreational marijuana. They hope that the city of Delta recognizes the potential benefits of this move and casts a positive vote in favor of the initiative."
If Delta's measure is passed next April, officials say the revenue from taxes would go directly to the city's General Fund, which funds multiple agencies and operations throughout the city.
The Delta City Manager, Elyse Ackerman Casselberry, says they have only just approved the development of language to be used on next year's ballot. They are still working to develop what that would look like. Yet, Ackerman Casselbery says the city's aim is to keep the ballot language as simple as possible. As of right now, residents could expect something like a yes or no question this time around.
Copyright 2023 KKCO. All rights reserved.