Annual Holiday Fine Art & Craft Fair at The Art Center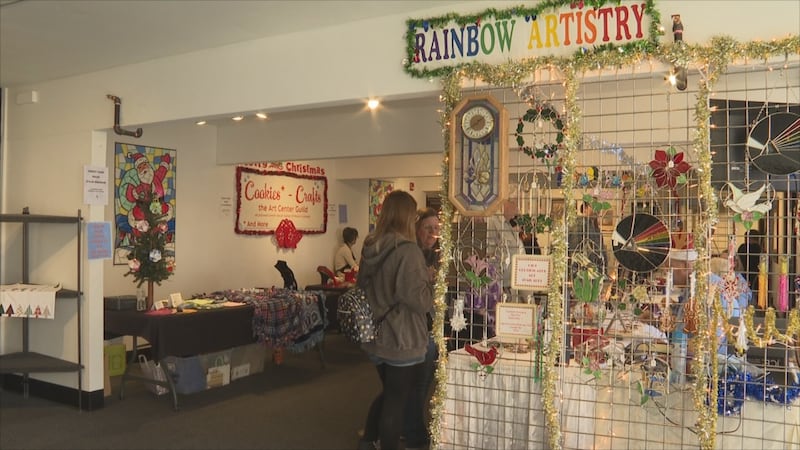 Published: Nov. 19, 2023 at 6:19 PM MST
GRAND JUNCTION, Colo. (KKCO) - If you were looking for arts, crafts, and handmade gifts, the Western Colorado Center for Arts was the place to be this weekend.
It was an opportunity for artists and shoppers to support the local art community and kick off the holiday season. The craft fair is one of the largest fundraisers of the year for the Art Center, which is a non-profit.
Organizers tell us what sets this craft fair apart from others in the Grand Valley: it's one of the only juried craft fairs on the Western Slope, meaning you have to put in an application, and so your art gets juried through a group of people who make sure that all the work is fine art and craft.
Lee Borden, the executive director of the Art Center, wants to make sure every piece of art at the fair is of the highest quality. "There's always a really great response from the public," said Borden. "It's one of the most popular fairs; there are a lot of craft fairs around, and they're all a lot of fun. This is one of those that's kind of special because it's a limited number of artists and craftspeople."
Copyright 2023 KKCO. All rights reserved.