Crawfish boils soon to be legal in Colorado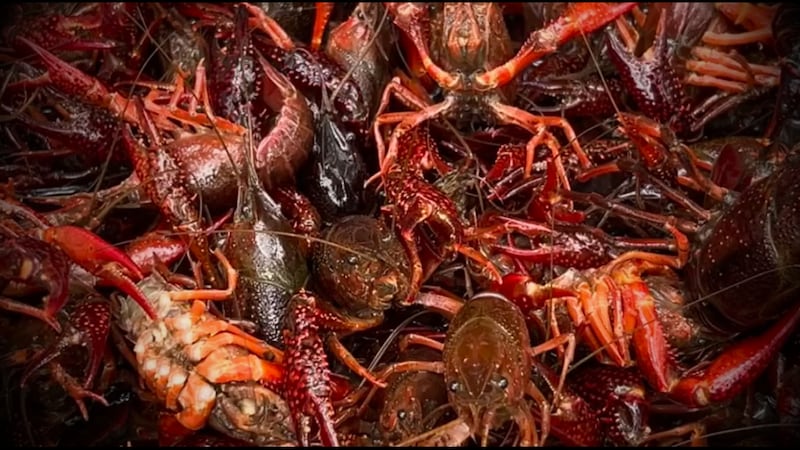 Published: Nov. 21, 2023 at 11:49 AM MST
GRAND JUNCTION, Colo. (KKCO) - Okay, so having a boil was never illegal. However, importing live crawfish has been illegal for years, and according to Colorado Parks and Wildlife that will soon change.
Starting Jan. 1, 2024 people who have the right import permit will be able to bring in live red swamp crawfish, which primarily live in the gulf coast and is a considered the best for a crawfish boil. A boil, is a meal where the chef will put all the fixings, such as crawfish, potatoes, corn and other foods inside a vat of boiling, seasoned water for everything to cook together.
"There is a large culture around having crawfish boils," said Joey Livingston, statewide public information officer, CPW. "And there was interest in allowing that in Colorado as well."
Livingston said last year Louisiana Fish and Game alerted CPW that there were people in Colorado importing the red swamp crawfish, which is considered and invasive species in Colorado.
"CPW became aware that people were importing the red swamp crayfish into the state, and had been doing so for at least a decade," said Livingston. "CPW wasn't aware of it, it wasn't enforcing these laws, it was something that was just happening."
Livingston said the majority of people likely had no idea that importing the crawfish was even illegal in the first place. That's when CPW decided to go to public input. The agency did some public outreach to gauge how the public felt about the situation.
"So with that public outreach with, you know, figuring out that's what the public wanted, we looked at our current regulations, and drafted some regulations that would allow for people to import these crayfish for human consumption into Colorado," said Livingston.
One of the primary concerns according to Livingston, is the effects it could have on the native aquatic resources in Colorado. There is already at least one invasive crawfish species in the state; the rust crawfish.
"That was really the reason why we had those regulations in place was concerns over non-native crawfish species being introduced into Colorado and having negative impacts on our fisheries," said Livingston. "We do have quite a few native crayfish in the state as well. But you know, they evolved here. They're a natural part of that ecosystem."
As for the regulations, according to CPW, businesses must have an import permit, and proof of purchase. The new regulations only apply to live imports of the red swamp crawfish and they are only legal to possess for 72 hours, meaning they must be consumed within that time.
"We will be on the lookout just to make sure that people aren't using them for bait," said Livingston. "These are going to be very expensive, but people do like to use crayfish for bait."
The importation licenses will go on sale Jan. 1, 2024 for $91 and will be good for one year.
Copyright 2023 KKCO. All rights reserved.