Child care 8,000 initiative works to meet the need for facilities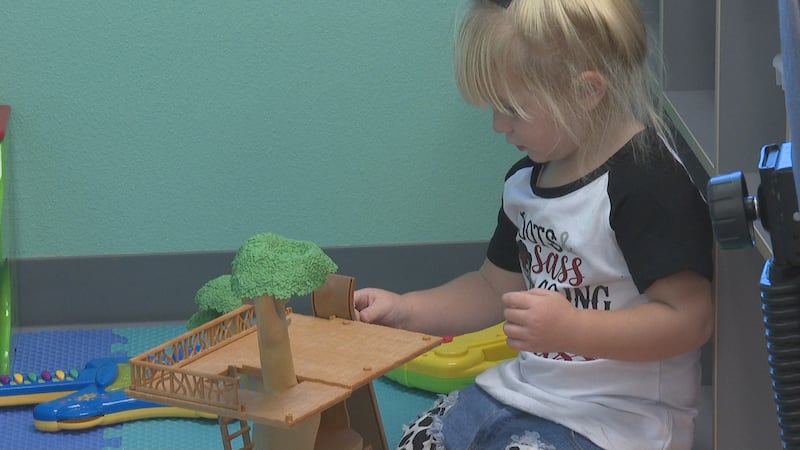 Published: Sep. 30, 2019 at 10:39 PM MDT
Stephanie Hakes says it's hard to find daycare.
"I think it's because of the fact that you don't have a lot of infant care," says Hakes.
She's now a parent at the newly opened Little Blossoms Early Learning Center in Palisade. But still says that more facilities are a must.
"It's going to get the kids more socialized and they get to interact with more kids," says Hakes.
Christian Community Schools Early Learning Center confirmed with KKCO 11 News on Monday that they're closing their doors.
"A lot of childcare is dependent on where people live, and that happens to be in a part of the community where maybe there's not another childcare nearby," says Director of Mesa County Public Health, Jeff Kuhr.
Child Care 8,000 has been in the works for almost two years. The project is trying to double the number of licensed child care facilities in Mesa County.
"Thirty percent of the existing childcare space is underutilized, mostly because we don't have adequate workforce," says Kuhr.
At the same time, they're also working with daycares to make them more efficient, hoping to help with a lot of the businesses practices.
"That's going to let those folks running those facilities concentrate on taking care of the kids….. We can do certain things with providers to expand their capacity. That's where we want to start," says Kuhr.
So that finding the right daycare isn't one more burden for parents.
"So that mom and dad can go to work and not have to drive their kids all the way across town to have care here in their hometown," says Hakes.
Public Health says they have about 5000 slots right now, which is up from 4000 when they started the initiative They are currently working on three more pilot sites for a total of six sites.
MCPH says even with the closure of Christian Community School daycare, they found other places for most of the children that were there.