Giant map helps teach District 51 kids about geography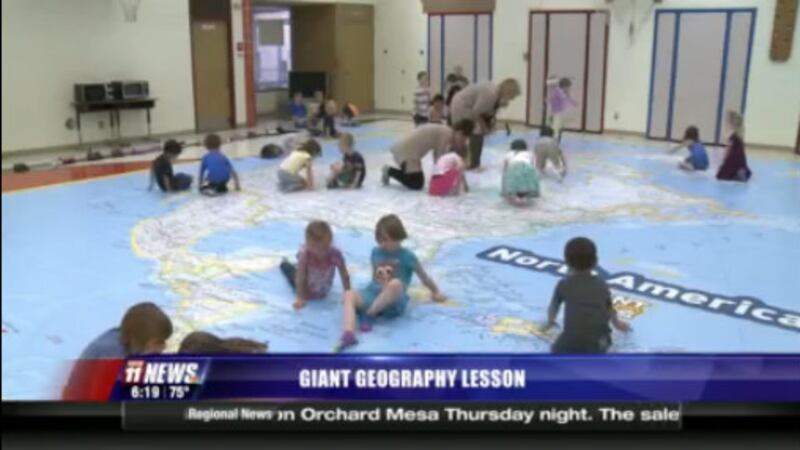 Published: Oct. 13, 2015 at 9:20 AM MDT
If you have a child who is interested in geography, it may be your hope (as well as theirs!) that they one day travel the world.
This week the world is coming to them!
11 District 51 schools will have the world come to their campus in the form of a giant map.
The map is intended to get students interested in geography. For the younger students who may have a harder time grasping such a large map, games like simon says are incorporated into learning what's where on the big map.
Some teachers believe living in a high-tech world could be detrimental to getting from one place or the other without being able to read a map.
"We're all starting to rely on devices instead of knowledge of what happens if our device doesn't work," comments Shannon Koppenhafer, a kindergarten teacher at New Emerson. "Talking to kids about if you didn't have a map maybe you wouldn't be able to get from this city to this city or this persons house to this persons house."
The map will make appearances at elementary and middle schools between now and October 30th. Teachers say they're already impressed with how much students as young as kindergarten know about geography - including picking up on longitude and latitude.