Grand Junction tries again with broadband plan idea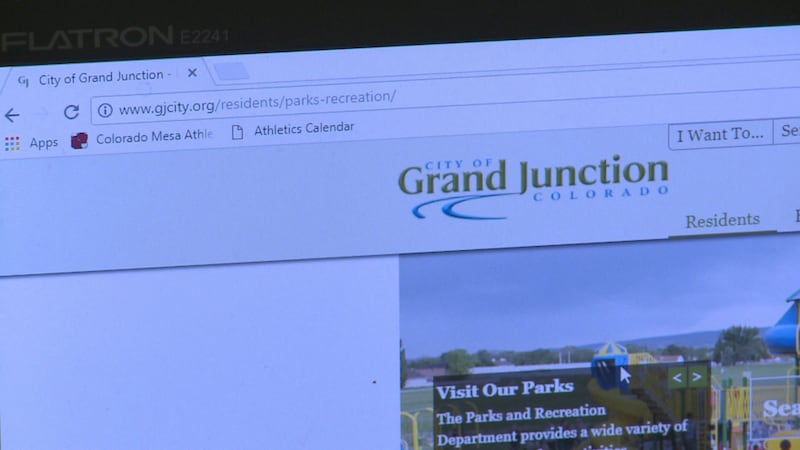 Published: Sep. 6, 2017 at 10:43 PM MDT
City leaders in Grand Junction are moving forward with a new broadband plan.
At a Grand Junction City Council meeting Tuesday night, council members gave the approval to move forward with the idea, but it's still a ways off before it will be adopted.
It was proposed to city council at a workshop meeting Tuesday night, and council gave staff the approval to move forward with it.
"It's frustrating when you can't hook up and things are trying to open and your internet just doesn't do it," said Marianne Tilden, of Grand Junction.
She doesn't like slow, unreliable internet service.
"You get used to it in some places like at work where it's fast and then I get home and it's slow and I just shut it down," she said.
Grand Junction City Manager Greg Caton said the council is trying to fix that problem for the second time now.
"What we had [Tuesday night] was a capital program, It's a grant program to help extend their facilities to get into businesses, that last piece for connectivity," Caton said.
Under the proposal, the city would partner up with businesses that already offer broadband, like Century Link or Charter. These businesses
would submit applications for projects that would help underserved areas within city limits.
The city would then fund up to 50 percent of the project. If it costs $21,000, the businesses would get $10,000 from the city through a grant. Then that company would pay for the rest.
"We have a lot through the incumbents, a lot of facilities and infrastructure in the ground but there are some gaps and what this does is help the providers identify those gaps within businesses or residential large neighborhoods and help support that infrastructure cost," Caton said.
The service provider would then pay the city back within three years.
"We assist in that capital investment up front and the city is paid back through the service provider," said Caton.
Caton said the benefits from the faster internet are pretty simple.
"If there are businesses that don't have fiber optics then this does that, this helps bring that to their business," he said.
These are all valid points in Tilden's eyes.
"We are advancing and on top of it and not just behind the times in a small town," she said.
The projects that add or retain local jobs would be given preference.
The projects would have to start within three months of getting approval, and they'll have to be completed within a year.