Hundreds participate in 2019 Women's March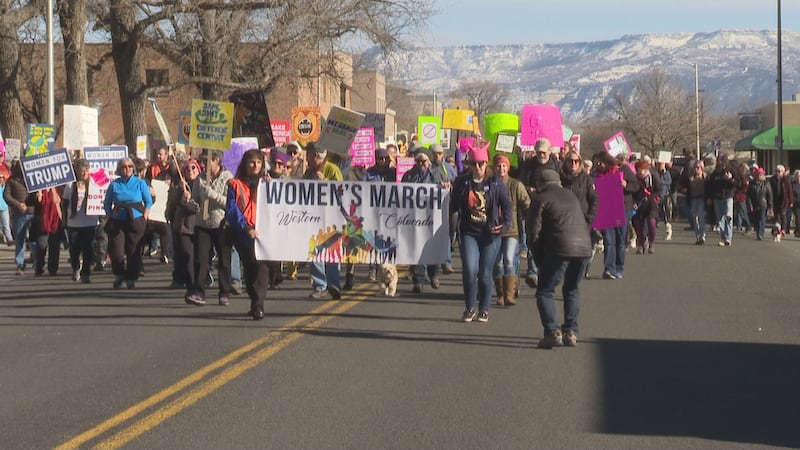 Published: Jan. 19, 2019 at 8:36 PM MST
It's the third year that cities around the country have participated in the Women's March, which started in 2017 after President Donald Trump was inaugurated.
While organizers of the original Women's March cited anti-woman comments made by President Trump as their inspiration, marchers in Grand Junction Saturday were more focused on empowerment and equality for women.
After speakers fired up the crowd, women of all ages marched down Rood Avenue.
Some of the marchers pointed to issues such as equal pay in the workplace and violence against women as reasons to march, but others say they were there for their family members.
"I want to make sure that my granddaughters have a fair opportunity to get ahead in this world," said march participant, Cindy Sims.
"I really appreciate her ability to go out and think for herself, and then spread some of that knowledge to me and let me think for myself as well," said march participant Luke Anderson.
Another purpose of the march was to support LGBTQ rights and equality.