Local organizations help match young adults with internships in Mesa County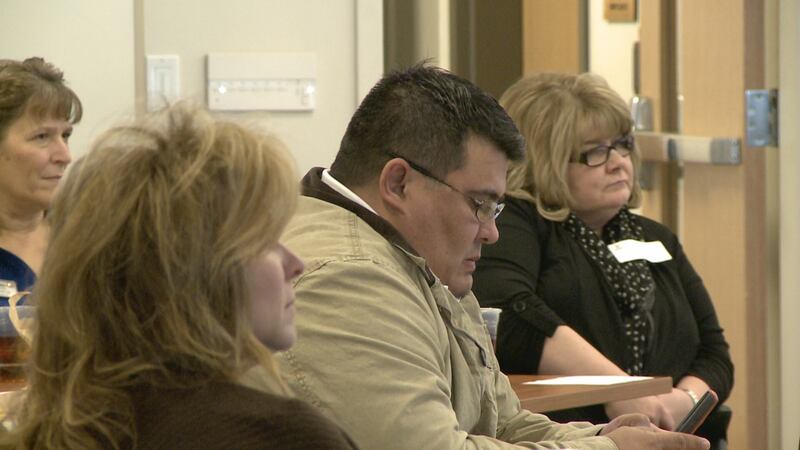 Published: Jan. 12, 2016 at 5:20 PM MST
In a sparse job market, out-of-school young adults are having a hard time finding employment in their chosen career fields.
"We talk to children every day, children, kids, 16 to 24 year olds even, that say if I can just get a job, I would have the experience that I need to get another job," said Nina Anderson, the owner of Express Employment Professionals. "But nobody wants to give me a chance."
And that's why the Grand Junction Chamber, Mesa County Workforce Center and Hilltop Community Resources have teamed up. The trio kick started a Youth Careers Partnership Tuesday afternoon at the Mesa County Workforce Center.
The program will introduce 18 to 24 year olds to a more exclusive workforce through paid internships in Mesa County. The organizations held a luncheon to explain to businesses in the area why they should participate in the program.
"We are seeing this nationwide problem in our youth not being able to get the experience that they need to be able to help employers and employers not being able to grow their business because they can't find people that are experienced and can't afford to be training a bunch of people on the job all the time," Anderson said.
The program will match the young adults with employers who are willing to mentor and develop skills these youth need in order to be competitive in their industry. It's also an opportunity to help grow the economy.
"It's more to keep the 18 to 24 year olds in the Mesa County area," said Garrett Morrison, the youth program supervisor for the Workforce Investment Act. "We want to develop good workers and we want them to stay in Mesa County rather than going off to the Front Range where they have more opportunities. We would like to provide the opportunities here with all the businesses that we do have."
"If we (don't give) our youth the chance now, then in three to five years we won't have employees to put to work," Anderson said.
Out-of-school 18 to 24 year olds who are unemployed has until the end of February to apply at the Mesa County Workforce Center to be part of this program.
The program will match 60 young adults and 60 businesses by the end of February. The businesses range from IT companies to health care.
Internships last for five months and are fully funded by the Workforce Innovation and Opportunity Act program.