Fruita HS club raising mental health awareness with art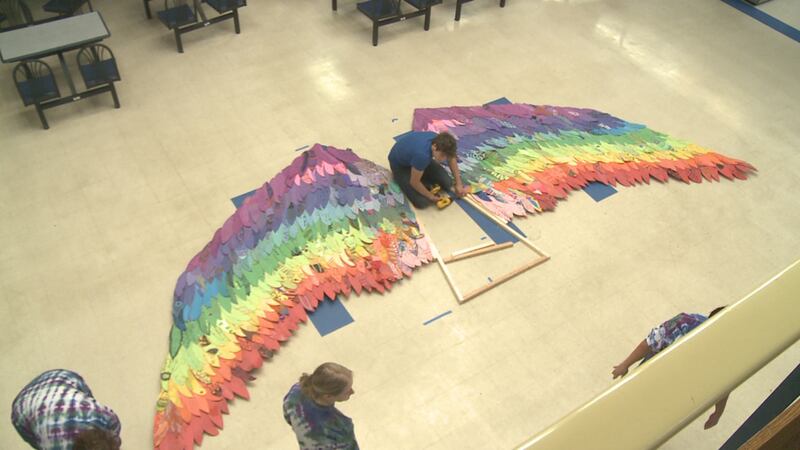 Published: Apr. 9, 2017 at 11:26 AM MDT
A club at Fruita Monument High School is responding in a special way to the tragedies the Grand Valley has faced over the last year.
The Fruita High art club is creating a special art piece with the community called "Together We can Fly."
More than a thousand people are making feathers with positive messages or pictures on them to honor those they've lost.
The club said it did this to bring awareness to suicide and mental health, especially since it's made a big impact right here on the Western Slope.
"We as a community are there for them because we've all been affected by the recent tragedies that have happened," said Junior Brynley Foster.
"Whether it was a year ago, or five years ago, or it was someone you knew personally."
The club will be hanging the wings on Wednesday, April 12 at the Art Center in Grand Junction. The wings will be on display through April 29. The community is welcome to take pictures with the wings while they're up.
The students said they'd like to build a second and third set of wings. They've set up a kick starter campaign. You can find that link on the right side of the screen.