New $29 million Montrose Recreation Center to open in early 2017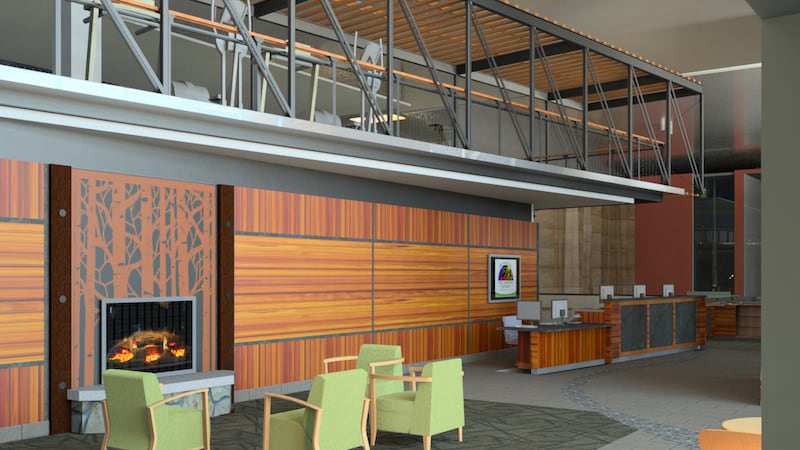 Published: Jun. 15, 2016 at 6:03 PM MDT
Construction continues on the Montrose Recreation Center, which officials hope to open by the beginning of next year.
The $29-million project will eventually become the largest recreation center on the Western Slope.
"I used to go to the Delta Rec Center and I made a lot of friends," said Olivia Fisher, a life guard. "So, I think it is just about togetherness."
"If Montrose has something like this for younger families, I think it will help bring people in to our community," Amber Potter said. "We need it."
The $29 million project was funded through a 0.3 percent increase in sales tax for Montrose County. Many local residents were hesitant to endorse the project, wondering if it would be worth it.
"Will it be a huge income source for the county and the city? I have no clue, but you can't get something for nothing," Devlin McCord said, a resident of Montrose.
Right now, the community Aquatic Center is the only option for families until the 82,000-square-foot facility opens.
"The recreation piece is something that we've been missing for a really long time," said Ken Sherbenou, executive director of the Montrose Recreation District. "We've seen other communities from the Western Slope really thrive when they had a community recreation center added to their infrastructure."
The new recreation center will have three pools, 5,000 square feet for fitness equipment, a 27-foot climbing wall, three basketball and volleyball courts and more.
"There will be something for every age and interest to keep people active and healthy," Sherbenou said.
A representative from the recreation district said they hope the town ends up getting more out of it, than what was put in.
"To have a one-stop shop, with something for everybody in the family, from grandma and grandpa to mom and dad to the kids," said Sherbenou. "We are so fortunate to have outdoor recreation opportunities – now we have the indoor opportunities to really compliment that."
In addition to the current employees, the new recreation center is expected to hire about 100 more part-time employees and a few new full-time staff members.
The 30-year old aquatic center on Colorado Avenue will be converted into an indoor turf field house.