New Grand Junction Community Center plans reemerge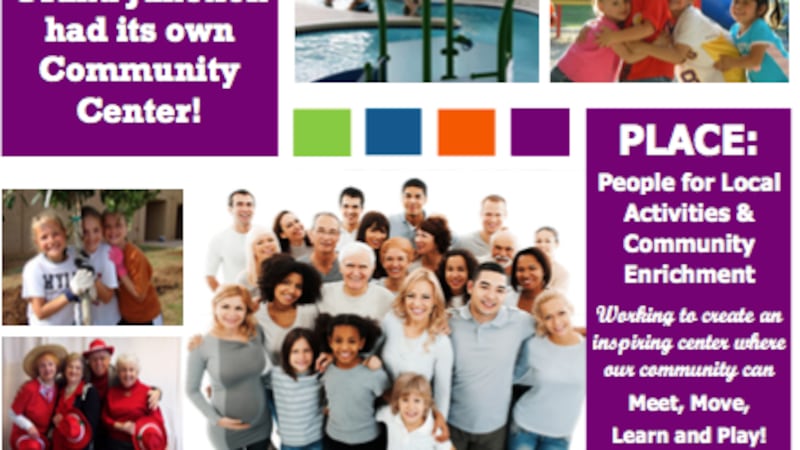 Published: Apr. 14, 2016 at 5:17 PM MDT
Plans for a Grand Junction community center are re-emerging, this time through a grass roots approach.
The closest community center is in Fruita. Montrose just broke ground on a similar facility, but residents said a city with the size and caliber of Grand Junction needs their own place, too.
"I don't think there is anything that can really be a substitute in Grand Junction really," said Kenda Hopkins who supports the idea of Community Center in Grand Junction.
With new developments in the Grand Junction area, there is one thing people feel the city is lacking.
"It's totally worth it for our community, that's what were are here for, we want to support each other as community and provide positive, provide positive to families and seniors, a place where everyone can be together," Hopkins added.
Local initiatives to get a community center in Grand Junction area go back 40 years.
"I think one of the reasons we will be successful is because this is grassroots, this is coming from the citizens not from the top down. We really want to create a ground swell and think that will make the big difference moving forward," said Kimberly Langston, with People for Local Activities and Community Enrichment.
A grassroots organization called People for Local Activities and Community Enrichment (P.L.A.C.E.) is asking residents what they want out of a center.
"Our vision is that it truly is a community center so it has the recreation components but it's a place where people can really meet, move, learn and play," Langston added.
So far, they have the support of Councilman Chris Kennedy, but he's always been a supporter of a center like this.
"I've been that way from day one, I'm glad to see there is a little bit of a grassroots move, to organize and work to see that to fruition," Councilman Kennedy explained.
Though just in the beginning stages, people say the timing feels right.
"It makes economic sense, for it's one of those boxes you need to check that makes you a marketable community to attract businesses to attract young entrepreneur and millennial families," added Kennedy.
"It would benefit businesses that are trying to attract people and more important keep people. Spend a lot of money getting people to move here, you want there to be amenities and an infrastructure that would really help them stay," Langston explained.
It's still too early to say how much it would cost or how things would be organized but the group plans to take is to do a feasibility study before anything else.
City Councilman Chris Kennedy mentioned that Machett Park on the north east side of town is a possible location.
He estimates that a facility like this would take about $20 or 30 million to build.
To take the community input survey about the local center find the link on the right side of this screen.