Teen participant in 4-H poultry program donates profits to Geer family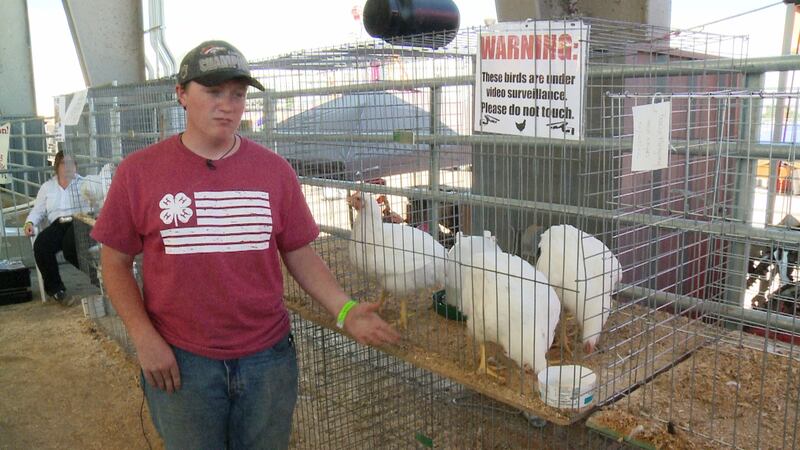 Published: Jul. 16, 2016 at 5:38 PM MDT
For most people, the Mesa County Fair is all about animals, cotton candy and carnival rides.
One local 16-year-old 4-H participant used the fair to share a lesson in compassion, donating the money he earned in raising chickens to the Geer family.
A lot of work goes in to the poultry competitions at 4-H. If your bird meets certain standard you can sell them at the market. The money earned in 4-H is a key business lesson for 4-H participants
Fritzlan sold his chickens Saturday at the fair market for $1,250.
"I would usually save the money I earned for college or use it for next year's birds," Fritzlan said.
This year, Fritzlan decided to do something else with the hard earned money.
"I plan give it over the Geer family, to cover their expenses for next year, if they want to do it next year," he said.
Ian and Macy Geer, the children of Deputy Derek Geer, participated in the poultry program with their father in years past, and decided to continue the tradition in his honor.
This year, their birds didn't make the final cut.
"The judge sifted them, which means that their water fowl—ducks and geese—are not able to be sold at that time because they weren't ready," he said.
Fritzlan said he doesn't know Ian or Macy personally, but he knows the family's story.
"I decided to do it because they have had such a rough six months because of their father passing away," Fritzlan said, getting a little choked up. "I just wanted to be there for them and let them know that someone cares for them and wants them to do something next year."
Organizers said Deputy Geer was an important part of their poultry club. He was dedicated to teaching the next generation strong values—values that Tyler displayed on Saturday.
"He did a service to our community protecting us—I think that it's our part to protect that family now and make sure that they are taken care of," said Fritzlan.
Kate Geer sent a statement in regards to the selfless donation:
"My kids and I are overwhelmed by this young man's huge heart and generosity."
This is truly a kind small gesture making a big impact in a local family's life.