A young Chipola team looks to make it three straight JUCO titles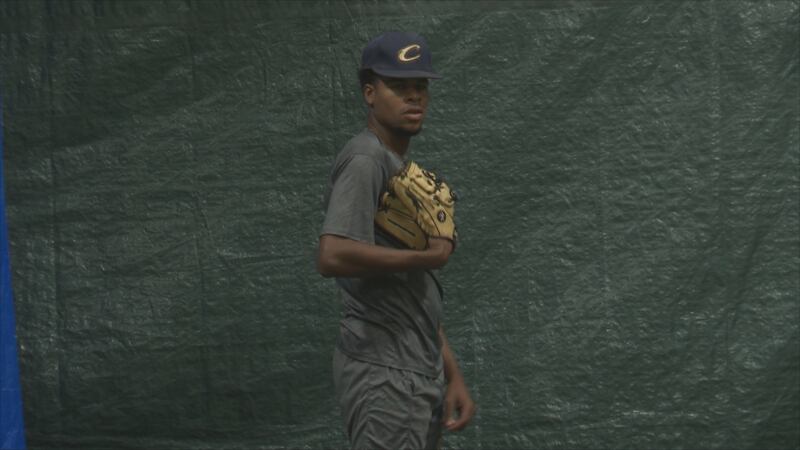 Published: May. 23, 2019 at 5:21 PM MDT
JUCO teams are in town and looking to get some practice in. The rain has shuffled things a bit but teams were able to get in some batting practice indoors.
Chipola College will look for a three-peat as they make their return to Grand Junction as back-to-back JUCO World Series Champions. The Indians are coming off their third straight state baseball championship just last week with an overall record of 38-18.
Chipola is a very young team, only having four players with a national championship under their belt. The four sophomores have experienced playing in high altitude already and the rain will go away eventually but, the freshman of Chipola will have to get acclimated to the altitude.
"We came early to get a feel for it," said Alex Arauz. "Get the new guys to feel for it. The air, get everybody adjusted to the weather and the altitude. We get tired pretty quick, after maybe running a couple of sprints."
"When you get out here, you understand the high skies," said head coach Jeff Johnson. "See the fly balls and how much the ball carries. It carries much more here than it does in the South with all the humidity we got. Plus, the breaking balls from your pitchers doesn't seem to break as much. Some of the things from experience you want your guys to be able to get out here and work."
"We've gotten better over the past few weeks and it's shown a lot of improvement from everybody," Arauz said. "From pitching to hitting, fielding. If we play our own game, we'll be fine."